Andrew Gizzie got his start working as a bar back at 19 and fell in love with all things cocktails. Being a mixologist for over a decade he's competed in multiple cocktail competitions and worked along side numerous cocktail bars, distilleries, breweries and helped introduce cocktail programs in niagara. With the launch of his brand "Stir Crazy Bitters" in December 2020, his focus is having his all natural bitters make their way to cocktail bars across Canada and have it recognized as a bartender owned & created product. He also makes drink on instagram as stir crazy cocktails.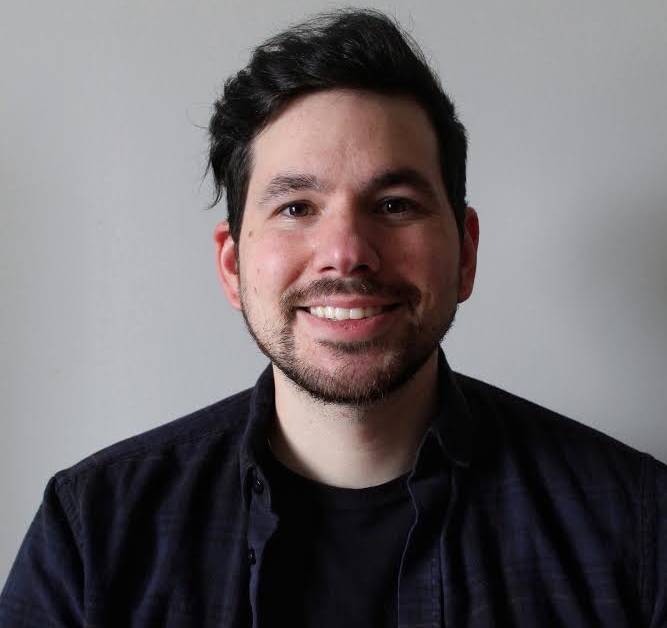 Let's Get to Know Andrew Gizzie
---
Wow, how was it working in a bar when you were 19 and now in terms of technology and skills you have? What was the name of the first ever bar you worked with and is it still open today?

Working at a bar at 19 was exciting and lively. My skill set back then was very limited but one skill every bartender needs is adaptability. There's always gonna be a time where you're out of product or missing equipment and you gotta make it work! The first bar I worked at was a martini lounge at a casino in Niagara, since covid it has been shut down.

As a mixologist for over a decade, was it a full-time job? What bars and events you have been part of that are memorable to you and why?

Bartending has been a full time job and a passion I'm constantly trying to grow with. One of the most memorable bars I've worked at was at Gretzky estates along side good friend Zac Kvas for 2 years where we created locally influence craft cocktails in the heart of wine country in Niagara on the lake. In recent memory I worked private dinners where 10 people would have a five course dinner and I'd create a cocktail for each course and a sommelier would pair wine and the guest would vote which paired better the wine or cocktails. I was lucky enough to win both events I participated. This was a fun challenge and loved the concept of have mixology being a growing part of culinary experience.

Can you share to us what are the names of multiple cocktail competitions you have joined?

I once competed in "the Canadian table" which like most competitions is a black box which we had limited amount of time to make a drink with mystery ingredients and all outdoors. They had 4 mixologist from Niagara and 5 from Toronto. It was a blast, drink with some old friends and made new ones! I was lucky enough to place second. This year I was one of Canada's top 10 in Mionetto's 4th annual cocktail competition and years ago placed top 50 in Canada's a Worldclass. I love creating on the spot and meeting other mixologist.

What distilleries and breweries that you have worked with and you're proud of working with them?

One that is close to my heart is Counterpart brewing where we introduced beer cocktails to Niagara with a weekly menu, that was a exciting and challenging year and loved every part. Gretzky estates is a memorable distillery being that the volume of people was incredible as well as the reach the name had with other athletes and creative minds in the field.

Tell more about your brand "Stir Crazy Bitters". How woud you explain what a bitter or bitters is for a person not working in this industry?

Stir crazy bitters is my passion and something I can't wait to explore with in the industry. Essentially bitters are concentrated flavouring that you add to cocktails, they are seen as "seasoning" to drinks as a chef would use salt & pepper in meals. They add depth and balance to drinks and vary in flavours and styles. My flagship is "Spirited Orange" which i make with all natural ingredients picked by hand and made with love! I think the bitters have a place in this world because as a bartender made product this is what I wanted when bartending.

What has been the most expensive cocktail or the one that you are proudest that you created?

One of my favourite cocktails to make and I'm proud of is a simple "hops & honey" hazy pale ale, amaro, local honey, grapefruit, orange bitters, lemon. Simple, fruity with a hint of pleasant bitterness. I also (once) poured Louis XIII black pearl cognac which we sold for 1300$ a shot.

What were your biggest mistakes that you don't want others to do so? If you don't know something just say it and then teach yourself.

Not so much a mistake as a late opportunity but I wish I had started reading more and branching out more into the culinary and cocktail world. There's so much to learn and people to meet that will broaden your horizons and educate you along the way.

What are your major accomplishments that you want the world to know in this industry?

Creating my line of bitters. My brand "Stir Crazy" is my biggest accomplishment in the industry.

Are there any Youtube channels, podcasts, blogs etc. that you regularly watch/read/listen to keep up with the trends in this industry?

As for keeping up with trends in the industry I'm a big believe in foot work and getting out there and meeting bartender, having drinks and picking the minds of others.

Is there anything else we have not asked that you want to share like future collaborations with your dream restaurant/bar brands or passion projects with your colleages or events that you work on?

Passion projects and future collaborations are always on my mind. My current goals is to get the name stir crazy out there and be apart of the cocktail world in a different way, this time with bitters. I'm hoping to continue to compete and learn and grow.

Is there a particular person like a mentor who helped you tremendously for your career? Tell us more about it.

I've been very lucky to have worked with bartenders who quickly became good friends. I owe part of my growth and knowledge to almost everyone I've worked with. Good or bad you learn about the industry, people and yourself.