Shadstone Sourcing – China Direct is a business with quality relationships in China and the United States. It was established to provide American manufacturers an easy entry into Chinese manufacturing & assembly.
Many large American manufacturers have been taking advantage of the lower labor and materials costs for years, however, certain barriers have made it cost ineffective for small to mid-size American manufacturers to capitalize on this new emerging manufacturing center.
Doing business in China can be daunting. Shadstone Sourcing takes the mystery out of doing business in Asia for the small to mid-size manufacturers. Language, cultural, legal, and political barriers are a challenge. However, Shadstone Sourcing will make your experience in the Chinese manufacturing arena a profitable one.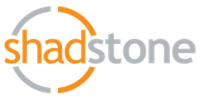 As we've stated before, you may already be sourcing product from China – but may not know who you're dealing with. The culture in China is much different than that in the USA. Face to face contact, who you know, and family connections are the ways to build a relationship and ensure the top quality, best price, at minimum executional risk!
So, that is where we come in – our extensive network of manufacturers, family based business in China – comes in exponentially less than going it alone! Join the team today and you'll witness the synergy yourself!
What is Shadstone Sourcing Associates?
USA business that helps small to mid size businesses compete against large competitors that are already utilizing lower cost labor and manufacturing to level the playing field.
Import Export & Sourcing in China
Import Export Business for small to mid-size manufacturersWe partner with small to mid-size American manufacturers to import, export, or source quality products in China.
Large American manufacturers are already manufacturing in China. Typically the $20MM or less company does not have the resources (time, money, expertise) to scale their business to accommodate a full-scale facility manufacturing in China.
Sure, you may be importing already (from Taiwan, Hong Kong, or even the mainland), but are you getting the best prices? Are you having quality control issues? Shipping issues? Do you even know who the decision makers are?
That's where we come in. – We take the fear and mystery out of dealing with the Chinese!Whether you are interested in China sourcing, China manufacturing, or doing any China business, we can help.
How We Add Value To Manufacturers
We partner with you, so our interests are the same!
NO RISK transactions…all pricing is contingent on your approval
Price Negotiations – our greatest strength!
Quality control – are you familiar with the different Chinese management styles? It helps to know.
Translations, interpretation, trade show representation
Background checking – Know who you're dealing with!Not all products are right for Chinese manufacturing. Let us help you determine if you can make money with Chinese manufacturing.
Submit a Quote Request Today
Submit a Request To Source From China Today