Do you currently own a website and want to make some extra money? Take advantage of New York Bar Store's Affiliate Program! New York Bar Store has partnered with Share a Sale to allow a 3rd party reporting so you can rest assured you're being paid for all your sales! Sounds like something you'd like to do??
We use ShareASale so you can rest assured tracking is working and you are getting paid!
Signup here! (currently paused)
---
Interested in becoming an affiliate with NewYorkBarStore.com? We're always looking for hard working, talented individuals yearning to synergize with a young company. NewYorkBarStore.com appreciates your interest & supports your creativity. – Let's partner today and start making some money!
HOW THE AFFILIATE PROGRAM WORKS
1. Place graphics and links on your Web site and throughout your email marketing campaigns.
2. Earn 10% for every completed order!
3. Drive your online visitors to click on the NewYorkBarStore.com links on your Web site and shop away!
With over 1000 products to choose from – these impulse buys and party gear items will have your audience jumping for joy and closing you more sales!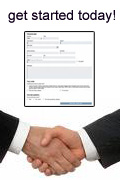 Regards,
NewYorkBarStore.com
---
Business Opportunities – B2B
* Want to buy wholesale stock at great prices? Try our Wholesale program
* Looking to buy bar supplies at China Direct prices? Try our Factory direct program
* Have a shopping cart on your site? Try our drop ship program
* Want to drive your brand? Check our promotional bar products opportunity