Hello, my name is Steph! I'm an energetic and experienced event bartender with a passion for client experience and creating unique, craft cocktails. I especially love sourcing natural ingredients, including those from my own herb garden - I love to make homemade infused simple syrups .
My 3 biggest focuses when behind a bar are enthusiasm, precision and attentiveness. I have been devotedly mixing drinks for the public (as well as at home) for over 9 years, in every type of setting from dive bars & clubs, to weddings & private parties.
As of the last 2 years, I exclusively bartend private events (weddings, birthday parties, etc.) and have started my own business in which I am my own boss, make my own schedule, source my own leads, etc. I have invested in a portable bar and all necessary bartending tools/equipment to completely run the show myself - and I love it!
I have started a business Instagram account which is mostly where I promote and market my services. I post about my events, as well as custom cocktails that I create at home. This is how I use the platform to engage with my current clients (all of which end up following and supporting my page), and potential new clients (I utilize many different, popular hashtags). I've been running the Instagram account since late December and have gotten multiple leads through it, all of which turned into bookings.
I look forward to this opportunity and thank you for your time! 🙂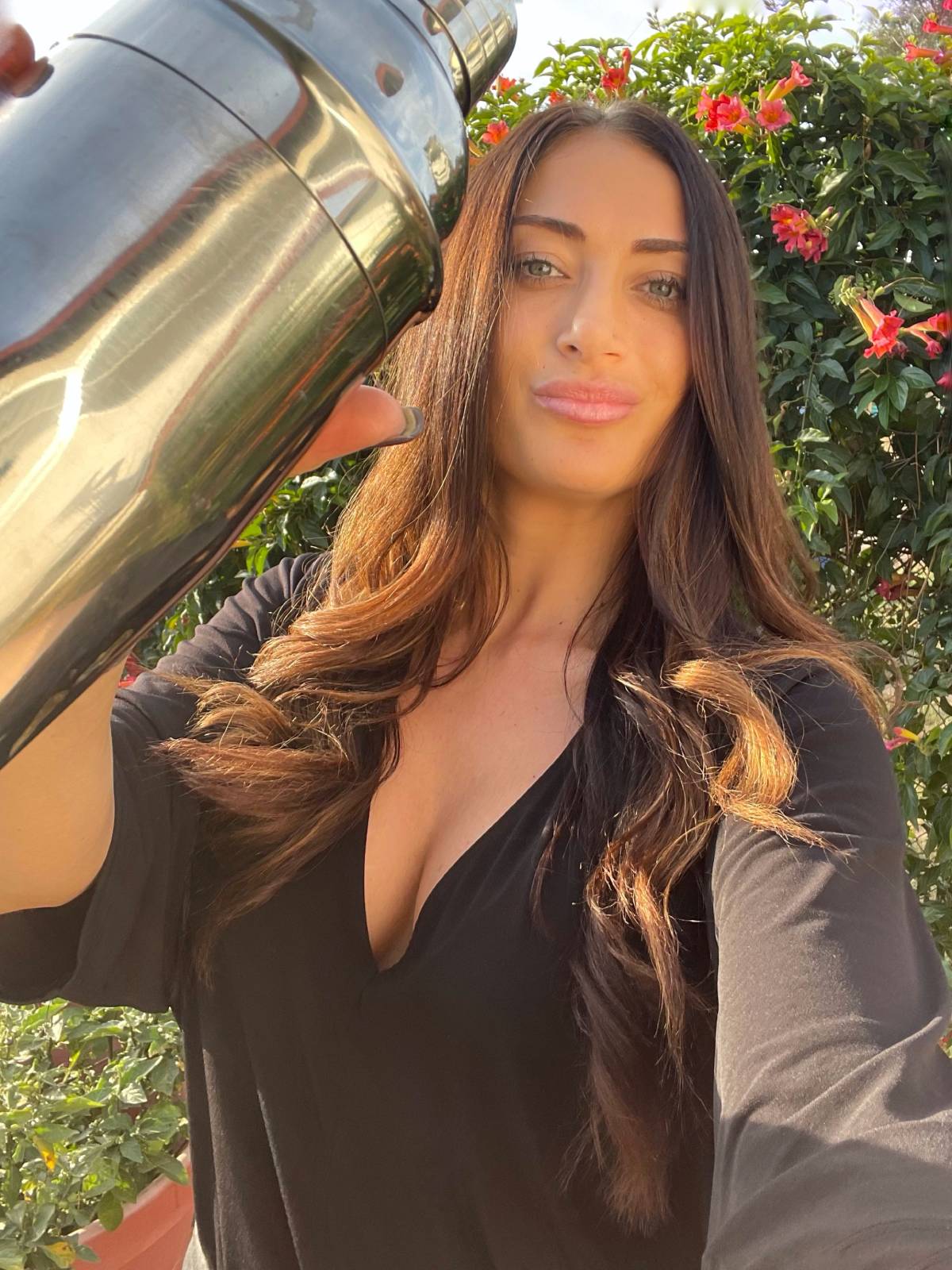 Let's Get to Know Stephanie Sakalian
---
Can you explain to us what is it like to work behind a bar at 21 especially a dive bar? How is it different from a typical bar in the city?

It was nerve-racking at first, especially because it was such a tight-knit group of regulars, and I was new to the industry (and the city!), I wasn't sure how I would fit in. But an eager, positive attitude - along with willingness to learn and grow - took me far. I soon felt very much at home, and was excited about the industry and the opportunities it would bring!

The key difference here was the sense of community (both with coworkers and locals) and comfort at the dive bar that you don't really get at a typical city bar, where the main focus is the party, the DJ's, and vibe, rather than the bonds, the conversation, the familiarity, and really just slowing down for a moment. Both are great though in their own way and serve a unique and important purpose!

Among these different restaurants and clubs you worked in Portland, which are the best in your own opinion in terms of the work environment?

They can all be great in their own way. I learned how to speed bartend at nightclubs, and was always exposed to the best networking opportunities (met so many creative and amazing industry people). I learned a lot about running a business by working in some small, family owned restaurants (plus got to experience some of the best cuisine - my favorite was a Persian restaurant!), and make craft cocktails typical of that particular cultural region, and become acquainted with their wine. I REALLY learned the in's and out's of the industry by working in the dive bar, because much of the responsibility of running the place belonged to the bartenders (there was no "manager"). For example, we did the liquor order, had opening/closing duties, come up with all of the specials/promos, etc.

I just don't recommend "chains" to anyone. I was lucky enough to work entirely at family owned establishments. I did a very brief stint at a chain restaurant (won't mention which), and there is just a lack of passion there that can leave one feeling uninspired!

What are your most memorable bartending events and why?

They have all been AMAZING and special, because each one is a celebration of something, whether it be life (a birthday/baby shower), success (graduation/promotion parties), love (weddings), etc. I love being a part of something so wonderful and positive, and see all of the love as everyone makes memories with their friends and family that will last a lifetime.

Who influenced you at 21 to get to a bar or was it like it just so happened and you wanted to give it a try?

I just wanted to give it a try. I had just moved to Portland and was starting at PSU, and knew that I needed something lucrative to support myself, but also not too time-consuming, so that I could focus on my studies. I thought "hey, why not Bartending?!". It just so happens that Portland is a huge industry city as well. Liquor stores close at 7-8pm, so everyone hits the bars - any night of the week.

How much does it cost minimum to start a portable bar including bartending tools and maybe legal documents?

I bought my portable bar for about $150, and I would estimate that my kit is probably worth about $200-$300 (they are tools I have accumulated over the years - all high quality, stainless steel). I replenish my kit with bar napkins, straws, plastic shot glasses that I bring to my events - and I also purchase small photo frames in which I put the menus that I make/print in for each event. It is not an expensive start up, and the overhead is low - but I definitely recommend getting at least a few years of industry experience in before taking that plunge. That knowledge not only makes it easier and more affordable in the long run, but it is also what will help build steady clientele.

What's the challenges of running a portable bar vs working in a typical bar?

Definitely having to find your own clientele! You have to put yourself out there, and make sure that the potential client is comfortable and confident in hiring you. These are people that are bringing you in to some very special moments in their life, so going the extra mile is necessary. There is a lot more responsibility in running a portable bar, as you are expected to be very hands on from the get go (in establishing/creating the menu, providing shopping lists, designing the printed menu to fit the theme of the event, etc.). It is much more challenging but FAR more exciting and rewarding.

How do you make sure you are updated with the trends in the bartending industry?

I follow a TON of different industry related pages on instagram, and also network with my clients and the other people (DJ's, photographers, event planners, etc) that I meet at my events.

Who takes these gorgeous pics of drinks you create on Instagram?

I take all my own photos, in my apartment, with an iPhone 🙂 it took a while to find the right set up/lighting but I think I've finally got it down!

What to you is the most expensive or most memorable type of drink you have ever prepared or created?

Anything with dry ice..I worked an event where the client provided that to me, and I got to have fun and be creative with it! I had planned to source my own dry ice but found that it is somewhat hard to find. This particular client happened to have a steady vendor for it, so that's how we were able to make that happen.

Have you considered getting a certification or attending a class to officially call you a "professional" in this industry?

I did attend a class up in OR way back in the day, and received a certification. Also in OR you need to have "OLCC" certification, which has it's own requirements and prerequisites. If the opportunity presented itself for additional certification I would definitely be open to it!

To a noob in the drinks industry, how will you explain the differences between a vodka, rum, whisky and tequilla?

Personal preference..I am a whiskey and tequila girl myself! If you prefer super sweet and fruity drinks, vodka is the way to go. I feel that whiskey and tequila are more of an acquired taste. Tequila is what I recommend for taking shots, whiskey is my go to for super craft and sophisticated cocktails.

What's your speciality in creating drinks?

Just trying new things! I love to experiment with different ingredients, especially all fresh herbs from my garden, and other all-natural flavors and colors (activated charcoal, butterfly pea flower tea, etc.)

What are the biggest mistakes you have done and don't want others to do that too?

I think the biggest mistake one can make (especially as a newcomer) in the industry is to assume that you "already know" (the "only" way to serve a drink, the "best" liquor, etc.), experimenting (thinking outside the box) and openness to learning and adapting are key in this industry!

What are your biggest accomplishments to date?

Starting my own event bartending service from scratch (with not 1 client), and getting to the point now where I am booked every weekend. But the best part of that was that I got to leave my desk job and get back into doing something that I genuinely enjoy and am passionate about - and continue to grow and expand with it!

Please share your social media account links or websites that we can share with your bio and answers.

@sunsetbartending