My name is Timmie Hoffman, I have been bartending for about 8 years but really fell in love with cocktails and became very passionate about four years ago. I've been curating cocktail menus and doing bar consulting for the last two years.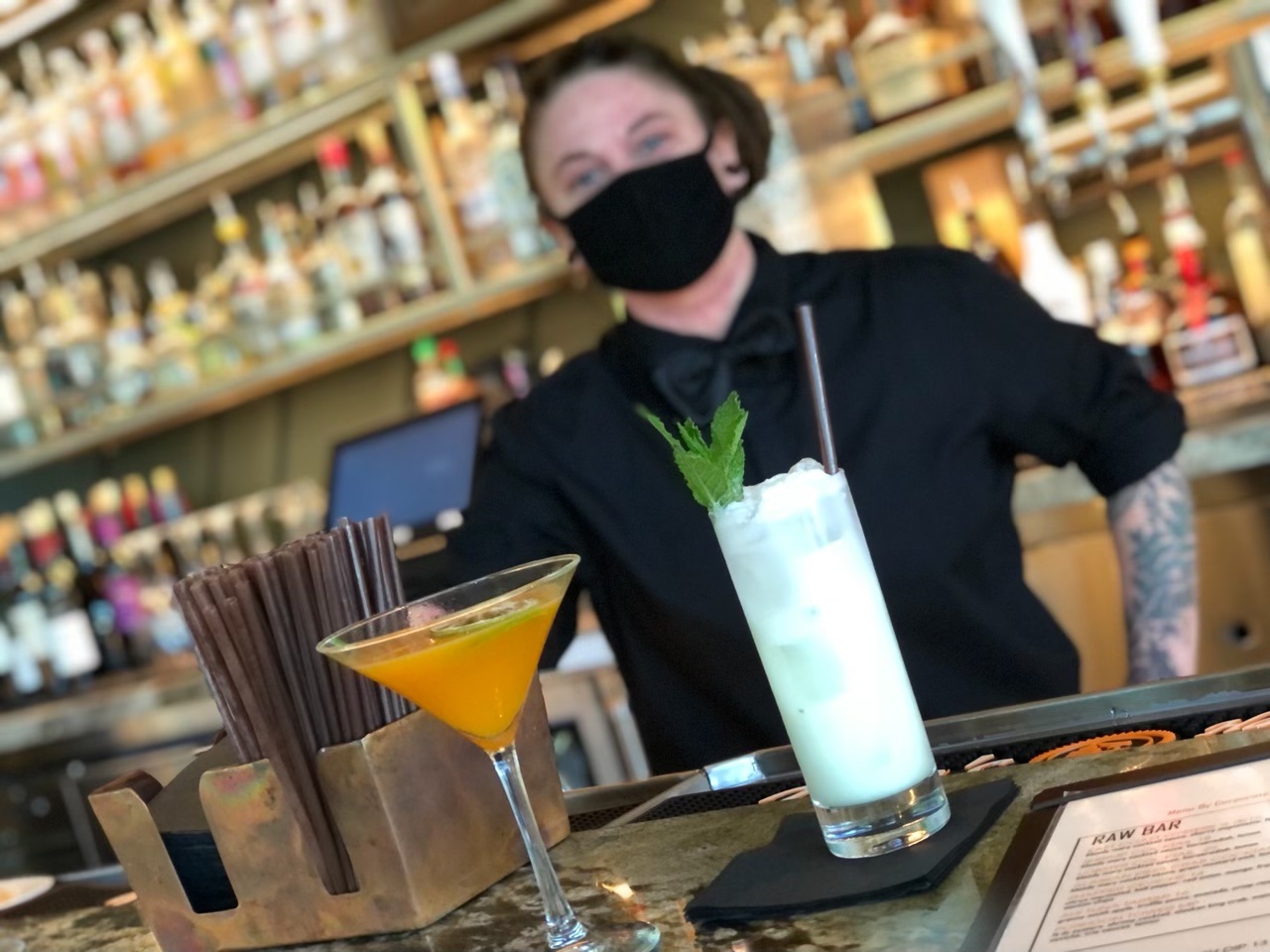 I helped open the first craft cocktail bar in Taos, NM. I also helped SALT7 in Fort Lauderdale, Florida open these last six months. And now, I am currently at a bar called Happy Accidents that just opened in Albuquerque, New Mexico.
I love this industry more than anything, busting ass behind the bar and making people smile. I've worked with Hell's Kitchen Winner Paul Neidermen and now work under and for Kate Gerwin and Blaze Montana. I love what I do. I love to continue to learn which is a big reason why I always push myself and never get bored.
Let's Get to Know Timmie Better
---
When did you start bartending?

I started bartending about 8 years ago but became really passionate about creating cocktails about 4 years ago.

Where are you currently bartending?

I am currently bartending at Happy Accidents in Albuquerque, New Mexico and create cocktail menus for weddings and events, on the side.

Why do you enjoy bartending?

I enjoy bartending because it never gets old. It's a way to meet new people everyday and share what I love with others. I love that I am always learning new things and getting to stay creative with flavors and presentations. I love that food and good drinks make people smile and bring people together.

How did you learn how to bartend?

I learned how to be a bartender in Hendersonville, NC, but am learning how to be a better bartender everyday. That never stops.

Your favorite cocktail to make

I couldn't pick a single cocktail that I love to make. There aren't many drinks I don't like to make!

Tips you would give a new bartender, or someone wanting to get started?

I would tell anyone who wants to become a bartender that hard work pays off (with anything you do in life for that matter). Also, never think you have learned it all because that isn't a thing.

Where can people find more about you online?

People can check me out at @cocktailsbytimmie on instagram, I'm also working on a website so stay tuned!