Business to Business Section
Let's Talk Business!
We love working with businesses! Since 2005 New York Bar Store has found its passion and real connection in working with businesses - from bars to bartending schools to liquor brands - our heart is in working with businesses to grow their sales and expand their network and reach.
From that, we have built out a huge portfolio of services to cater to the B2B market. Depending on your needs and requirements, you can check them all out in the full menu of services here.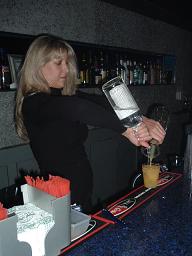 Business To Business Cooperation Ideas for New York Bar Store
Are you a bar, restaurant, or business owner related to the bartending industry? Then listen up - New York Bar Store has various projects and services to take your business to new heights - together. In this video we go through a lot of those ways and explain how we can cooperate together.
Watch the video overview below or scroll down to see various ways we cooperate in the B2B space!
Full Details and Video Transcript
Here is the video overview (again) and transcript under.
NYBS corporate overview – transcript
Okay. Thank you for tuning in. This is New York Bar stores B2B section or business-to-business and I'm going to give you a little bit of an overview if you're watching this. You hopefully are interested in doing some deals with us. We of course sell retail online. That's our route starting back in 2004 selling online.
But over the years we have really enjoyed working with businesses businesses in the bar and restaurant industry. So what we've done is we put together this video and this packages and services. To help your bar or restaurant your promotional company or liquor brand various different businesses in the industry, and we want to see what we can do to work together.
So let me just go through the different Services we have here and we are always open to different ways of cooperating the. Is the easiest and affiliate program this means we give you commission if you send a customer to our website, it's a classic way of online businesses marketing and sharing profits.
If you have a website with traffic or you have a way to send traffic to our website where people will. Purchase these Bar and Kitchen Supplies. Definitely check it out. We have a full page all about it where you can sign up online as well as track the traffic and the sales with a third-party tool we use a service called shareasale as far as recording this video.
The next is Drop Shipping Drop Shipping is a service a little bit more. Involved then an affiliate program. What Dropship means is you maybe have your own website or maybe your own store or maybe you're a bartender hustling trying to make a dollar out of 15 cents and you want to get somebody to buy something from you, but you don't maybe have the stock in your Warehouse.
That's where we come in and it's drop ship program comes in. What you would do is. Offer these products either on your website and catalog in your network to your customers. And then when somebody buys it you collect the money and then you have a relationship with us where we would ship directly to your customer for a wholesale or discounted price.
We have full terms full description on the Dropship program page definitely check that out. If this sounds interesting to you, we work with people who have their own websites people to have their own sales networks, and it's a. Program for win-win relationships in business. The next stop is wholesale.
This is if you like the products you see and you want to buy a large amount maybe a carton or multiple cartons from our warehouse and have them shipped to your bar restaurant, maybe your promotional company or your bartending school. We work with a lot of bartending schools. So this is a way to check that out.
So you can go to our wholesale program page and learn about the latest. Why are mints and what we're looking for to work with people buy wholesale from us? The next service is the bar in a box service this essentially is. We've worked a lot of bar owners restaurant owners and they have more than one.
Of course, that's the beauty of businesses. You can scale and grow as you get to learn the ropes of starting a restaurant. You need to buy quite a bit of equipment. That's why maybe you found this page. We have a full-service where we can fill up a box or a container or a truckload of goods for you at Rock Bottom pricing as well as even customizing some of the products for your specific restaurant.
Her bar, if you have a specific design, we have a full-service and page about that where you can tell us what you're looking for what your address is what your time frame and we can get that going for you. Next one is the promotional bar supplies section. This is we work with a lot of liquor brands.
Can't disclose me the names publicly, but you could imagine some vodka or other brands that want to give away or give a special offer maybe something simple as of course t-shirts, but of course, we will pour spouts and bottle opener so we can get your logo on these products and you can start to give those.
Away, or sell those with your logo on them. So we work closely with you to make a your logo or a special message on these specific products and send them to you normally at a wholesale price level with depending on the complexity of the situation some kind of us, maybe set up fee or one-time fee or other other types of structures on a case-by-case basis.
The next is the factory direct program. New York Bar store has a wide range of suppliers around the world, you know from the u.s. From Europe from Canada. And of course in Asia, China Thailand, India. And around the world Philippines. So we have these amazing network of factories and suppliers course, you can see there's quite a wide range of products from metal materials to Plastics to cloth to Glass and we have been building this up over Decades of work.
So we want to extend that to you where we can work as a sourcing company as a product sorcerer. So if you're interested in getting factory direct pricing. Normally work at a deal. He's in one container at least two 20-foot container. We could do lcls and container load but it's usually the best price savings for you and us if you are serious about buying a container load you can definitely check out the different products at Factory Direct section.
The next one is custom product development over the years. We love talking to inventors. And people a lot has that our bartenders and they have this amazing idea for a new and improved bottle poorer bottle opener or other ideas and they want to start to make that invention real. We don't specialize in patents or trademarks.
We have experience in this our experience has more on the actual product manufacturing and distribution. So in a case by case basis, we can work with you from specking it out making it. Distributing it through our Network and more. This is a can be a lot of different ways. We can work with you depending on your experience level.
We are involvement and other cases. Of course, this is a business deal. We have to be careful with our resources. We love working with inventors. We need to make sure that we're all on the same page and that all of our interests are aligned definitely check out the full page at the product sourcing section of custom product development.
Getting towards the end here retail stores a lot of people search and find us and want to visit our store. As of recording, we only have Partners right now. We don't have physical stores. We didn't want to compete with our Distributors our customers our friends. We have a retail store Network where people pick up our brief and Brands and our different products.
If you'd like to see those stores or you are a retail store yourself and you want to carry our product Brands. We are all about making business deals win-win for everyone so that kind of wraps up today. Overview it's kind of a lot. I hope we didn't overwhelm you too much. The basic point is it maybe there's some other service we didn't even cover that.
You are having mind New York Bar sir wants to be your partner in the bar and restaurant industry. So if this is something interesting to you you have an idea we also are open for investor relations. We also have advertising platform and we also have some product suggestions as well as more. You can just hop on over to New York Bar store.com.
Tact and we would love to have an account rep talk to you and see if we can wake make a win-win relationship. Thank you so much for watching and I wish you the best in your bar or restaurant business or service.
Thank you.