Traxon Classic Panel Complete Kit- 12 Panel Package
$2,549.35
Traxon Classic Mood Light System Panel Package.
Special Clearance Price.
Special Opportunity to buy this beautiful Mood Light Set Options:
#1. 12 Panels, 2 x Multiple Power Supplies, and 1 x remote control, #2. 18 Panels, 3 x Multiple Power Supplies, and 1 x remote control, #3. 24 Panels, 4 x Multiple Power Supplies, and 1 x remote control,#4. 30 Panels, 5 x Multiple Power Supplies, and 1 x remote control Special promotional price for one week only! Regular price is over $5,000! Comes with all the components needed and works right out of the box.
SPECIAL DISCOUNTED PRICE WHILE SUPPLIES LAST
Traxon Classic Mood Panel ML 1086 (formerly known as ML1080 or ML1086) Special price reduction Shipping Brand New version. Create your own atmosphere with the Mood Light Classic, an exciting dimension in lighting design. With its large square panels that pulse and sweep in an infinite variety of colors, the Mood led light panel is perfect for homes, clubs, lounges, offices, hotels, spas and places of relaxation — anywhere that could use a splash of color or some mood with attitude. Compose your own color combinations with the Mood Light remote control. Set the color intensities according to your mood: a stimulating red, a calming blue, an enforcing orange or a relaxing green. Sense the mood By changing the intensity of the primary colors red, green and blue you can blend unlimited color combinations. There are three pre-programmed Mood Light sequences — Chill, Motion and Action — which will calm your soul, stimulate your senses and thrill your mind! Or choose an active light display: from random interchanging color combinations to rainbow color sequences; fusions, gradually changing colors or pulsating lights. Plus, you can control the speed of all those functions to suit the atmosphere in your room. As if that wasn't enough, you can also display color effects in sync with music beats – thanks to its built in sound sensor! The Mood Light which is 19″.5 x19.5″ x 1.75″ is made with quality aluminum frame and polycarbonate front cover and is LED based. It has a metal stand for single standing display or can be wall mounted as well as suspended for a ceiling installation. Multiple Mood Light units can be linked together. Power is provided by 90V to 240V AC, with detachable plug for worldwide use. The original MOOD LIGHT "CLASSIC" is a modern, funky light with the same color-changing properties of the other Mood Lights. This light has made it into many nightclubs and homes since it was introduced and continues to be a popular light. It's bulging face makes it a tactile joy that provides a satisfying and sensual experience while all that color is pulsing through! The Classic is a stylish LED light panel in classic exquisite design. With its specialty vaulted and symmetric shape, this unique lighting element has already gained international acclaim and recognition with prestigious design awards and poses the optimal solution for artfully enriching any environment. Controllable by IR remote the classic allows for the creation of various different colorings and leaves nothing to be desired when displaying a broad range of fascinating lighting scenarios. preset modes and sequences facilitate the user's setting of the lighting environments for any desired surrounding. Offering the possibility of being used individually or combined with an unlimited amount of additional units to form various configurations, the Classic provides its user with a high degree of flexibility for its application and virtually unlimited design possibilities. Each Multiple Power supply handles up to 6 Panels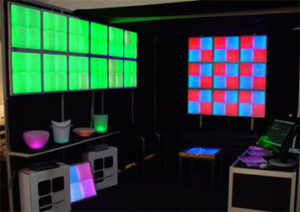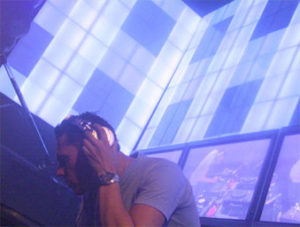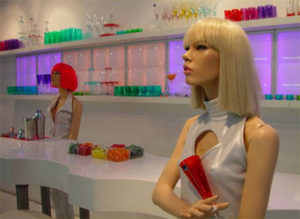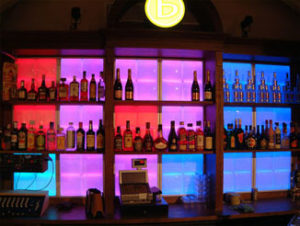 Add to CartAdd to Cart
Recipient of the 2003 Roeder Award, the Classic Mood Light has been recognized as a product with innovative use of color and an overall sense of fun! The Mood Light Classic is the innovative medium which allows you to control your own light scenarios. According to your mood you can create unique and everlasting color intensities: a stimulating red, calming blue, an enforcing orange, or a relaxing green!
By changing the intensity of the primary color (red, green, and blue) you can blend an unlimited number of color combinations. Using the remote control (included in this kit) you can control the colors, functions, and light sequences…allowing you to even compose your own light moods and changing color combinations. Simply plug into the electrical outlet, the Traxon Classic Mood Light Panel may be easily used as a stand alone object, a piece of art, or combined with additional units to form endless configurations. This panel (measures 19.5″ x 19.5″ x 1.75″) has 4 lights that one can program various colors or to sound, motion, or random, all with the touch of a button on it's remote control! When in the tone mode, the Mood Light changes colors to voice and the rhythm of music surrounding it. Definitely the center of attention at your next party or event, your guests will simply be amazed!
This complete kit is great for someone looking to enter the exclusive world of mood lighting! Everything you need to start up, these components can easily be used to scale up your mood lighted room with additional panels and objects in the future.
The kit contains the following items:
Traxon Classic Panel
Infra Red (IR) Remote Control
Single Power Supply
Mounting Components for the wall, ceiling, or table stand.
Technical Features:
Dimensions: 19.5″ x 19.5″ x 1.75″
Ultra bright LED light source
Injected Polycarbonate Face
Aluminum frame
Remote Control operations
Approximately 50,000 hours of operation
Sound Sensor option
Master / Slave switch for multiple panels
Use this Traxon Mood Light Classic Panel Kit to begin the popular and growing phenomena of mood light!
Size Each: 19 1/2″ square, overall 1 3/4″ maximum depth
Materials: injected polycarbonate face, aluminum frame, LED light source
Features: Voice/sound activated, or via remote control (included), ultra bright LED light source. Can be combined to work in unison with multiple panels (requires system power supply ML-1089, sold separately). UL and CE listed electronic components.
Includes individual power supply (model ML 1090) AC power adaptor.
Model: CCP13-LIGHT-04-PANEL
Shipping Weight: 7.4lbs
Manufactured by: nybs
Traxon Classic Panel Complete Kit- 12 Panel Package
Add to CartAdd to Cart
Ordering Wholesale
New York Bar Store offers wholesale and factory direct pricing for many, if not all, of its products. Simple contact us or complete a bar supplies WHOLESALE FORM and one of our agents will get back to you shortly.