Whisky Journey: From a Masterclass to the Brisbane Whisky Scene with Mark Modra
---
Episode 2 of the New York Bar Store Show brings us Mark Modra, the man behind Brisbane Whisky Scene. Listen in as Mark takes us through his Whisky journey – from joining a masterclass that started it all to running a club, organizing events and becoming one of Whisky's ultimate ambassadors.
Topics Covered in this Episode
About Mark Modra – how the whisky journey started and why it forms a major part of his identity
Organizing events and running a whisky club
The whisky-making process
Whisky clubs around the world and helping run the Queensland Malt Whisky Society
Trends in the whisky world – blogs, youtube channels, social media personalities
Whisky brands that Mark recommends
Mark making Maple-Bacon Old Fashioned cocktail
Local bars in Brisbane
A fanboy moment – meeting Jim McEwan, head distiller of Bruichladdich 
Whisky not as famous as wine
Whisky industry in year 2023
Biggest accomplishment in the world of whisky
Promoting the Brisbane Whisky Scene, partnering with ambassadors and local bars
How can people connect with you?
Resources Mentioned in this Episode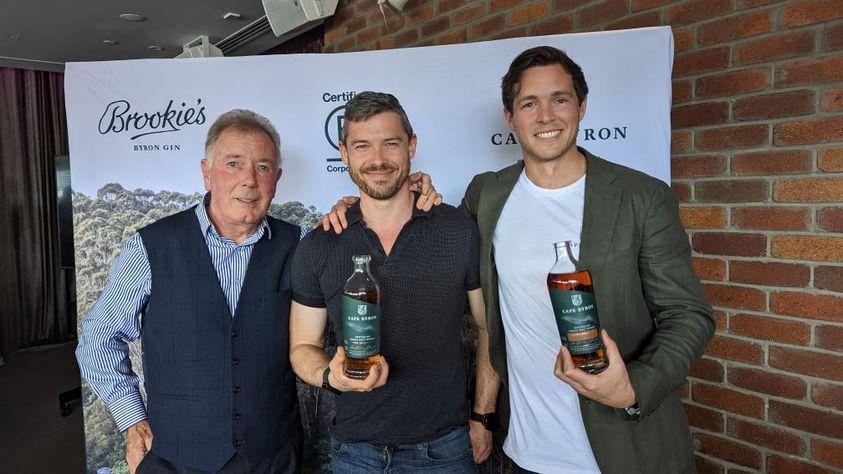 (from L-R) Jim McEwan, Mark Modra, and Eddie Brook
Jim was head distiller of Bruichladdich and has since partnered with Eddie Brook (who made great gin) to form Byron Bay distillery to make some great whisky.
This Episode is Brought to you By